Here's a picture of me looking happy in front of the Freiheizhalle in Munich. Just before going in to see the Magnetic Fields.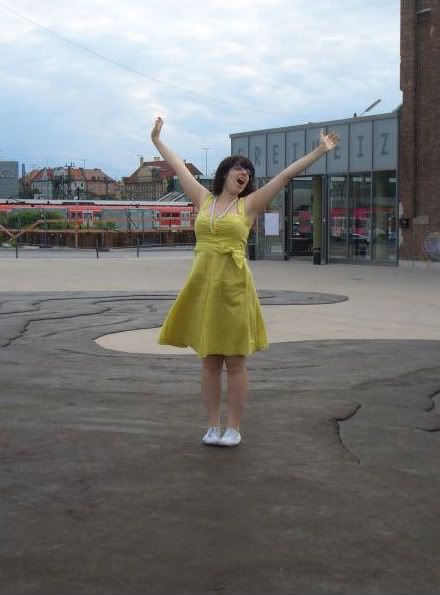 Furthermore: I took the effort to complete my Muxtape.
In other words, there are now 12 songs on it that you must listen to. It is essential.
http://chamois.muxtape.com
"Pathos, Irony and Soup"